Most of us who work in the field of senior living are, on various levels, passionate about playing a positive role in the lives of older adults. In some cases, that passion stems from very personal experiences, which have helped shape who we are as individuals and, by extension, as professionals.
When I was a kid, I had two incredible people in my life who played a role in making me who I am today. My grandparents, from Thanksgiving dinners to driveway basketball games, provided me with some of the fondest memories of childhood. I said goodbye to Grandpa unexpectedly when I was only 17, but until last year, Grandma remained in my life.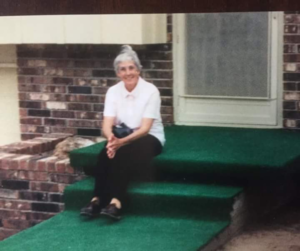 Like many from her generation, she was principled, kind, honest and fiercely independent. She lived on her own until just a short time before she passed away, and I greatly admired so many aspects of her character.
One of the things we hear so often from residents of retirement communities is that they wish they'd made the move sooner. I've often wondered if Grandma felt that way, as she seemed to truly enjoy the short time she spent at the community she chose before her health declined.
I take those thoughts and feelings to work with me each day. I put them into each task, knowing I'm helping play a role in the decisions that someone else's grandparent might be making, and the ways family and friends might be persuading them to consider a move.
But what if you did move to a community? Think of the friends you'd make, the activities you could take part in, and the maintenance-free lifestyle.
But Grandma, they would adore you at the community. Think of how they'd react to the beautiful afghans you knit.
We worry about you, Grandma. A move would give us and you great peace of mind.
Senior living is incredibly unique in that sense. As marketers, we're working not just to sell a product or create a favorable image of a service. We're playing a role in something that can and does change lives for the better. We understand the decisions families face and the desire of our loved ones to remain independent for as long as possible. It's at the core of who we are as human beings and members of a family.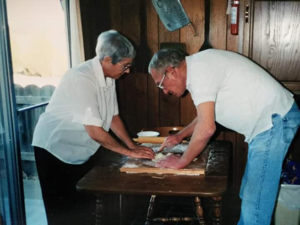 When I spend time with older adults, I see bits and pieces of my grandparents. I see their love of family, friends and neighbors shine through. And in each of them, I try to search for that spark of wisdom – the kind I always got from a long conversation with Grandma. Then I take that wisdom, put it into my work, and it all comes full circle. And at the end of each day, I know I've made an incredibly rewarding career choice.