Online Rating and Review Support
Reputation is everything. According to BrightLocal, 75% of consumers age 55+ consider online reviews when making purchase decisions. An experienced marketing and sales professional understands there isn't a golden nugget or magic bullet that leads a person to make a purchase decision. Ultimately, it's a culmination of need, desire, emotion, ability, price, knowledge and influence that motivates the action to buy.
Regardless of the situation – purchasing a new car, selecting a vacation destination, choosing a financial advisor, determining where to live, etc. – human behavior has proven people will do any combination of the following:
Ask a family member, friend or neighbor
Search online and browse your website
Review marketing and media resources
Assess online ratings and comments
Engage social channels like Facebook, Yelp, etc.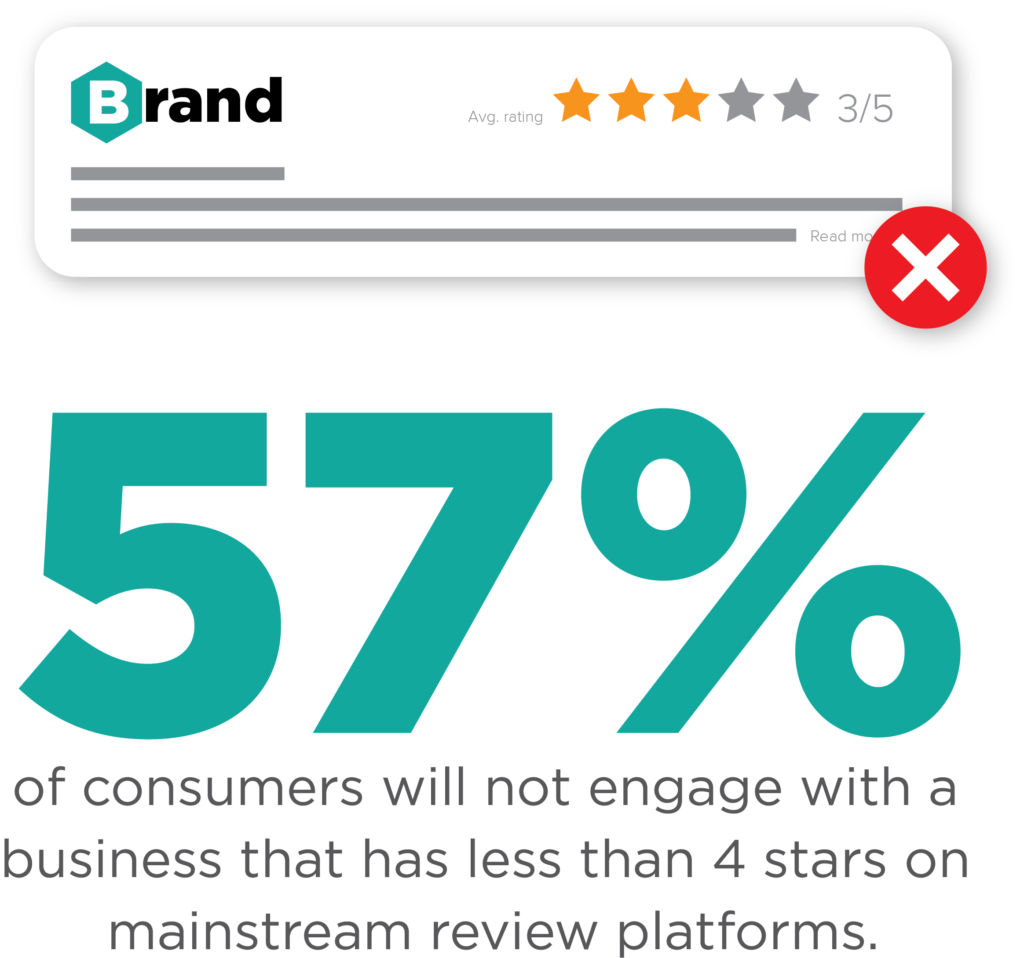 An underlying thread that connects and impacts all these actions is how the consumer ultimately perceives your company or brand. 57% of consumers will not engage with a business that has less than 4 stars on various review platforms. The opinion, or judgment, they form from these experiences is crucial to improving the efficacy of your marketing and sales efforts. Keeping up on new reviews is equally as important to these efforts — 86% of consumers believe that reviews more than three months old are no longer relevant.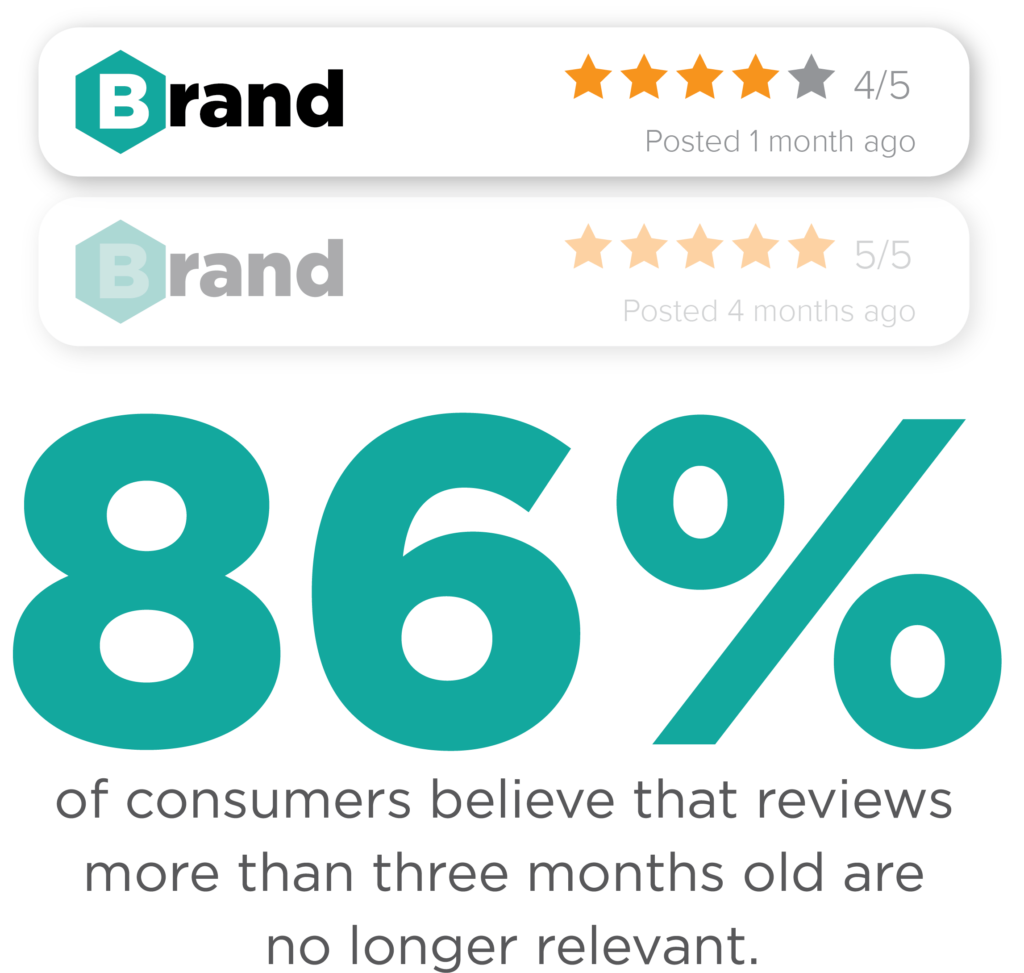 Building and maintaining a positive reputation of your community helps ensure a more effective sales engagement with your prospects, leads and their family members. When a prospective resident is better informed about what your community believes and how your services will benefit them, you can improve and accelerate their sales journey experience.
Proactive and Full-Service
The GlynnDevins Full-Service Reputation Management offering remains a head and shoulders above the rest for several simple reasons:
We claim and optimize your community listings to help improve SEO ranking
We see 100% of your reviews, taking a hands-on collaborative approach in responding to both those that are potentially damaging to your brand or reputation and those praising your community. This frees up you, and your team, to tackle other marketing initiatives!
We know how to communicate with adult children and prospective residents, having more than three decades of knowledge and experience at our disposal. GlynnDevins truly understands the needs of residents and their families throughout the entire customer journey.
In addition to Facebook, Caring.com, Google my Business, Glassdoor and a handful of other platforms, GlynnDevins monitors, responds to and reports on Yelp reviews. This is an exclusive benefit to you as a GlynnDevins client and a function that isn't supported by most of the largest review management platforms. We provide a one-of-a-kind, all-in-one service to ensure you aren't missing any consumer feedback.
Our team proactively solicits positive reviews from residents or family members on a monthly basis. Why? Consumers age 55+ require, on average, 31 online reviews before they'll believe the star rating for a particular business is accurate.
On a quarterly basis, we supplement your standard monthly reporting with an in-depth look at the health of your community complete with optimization recommendations.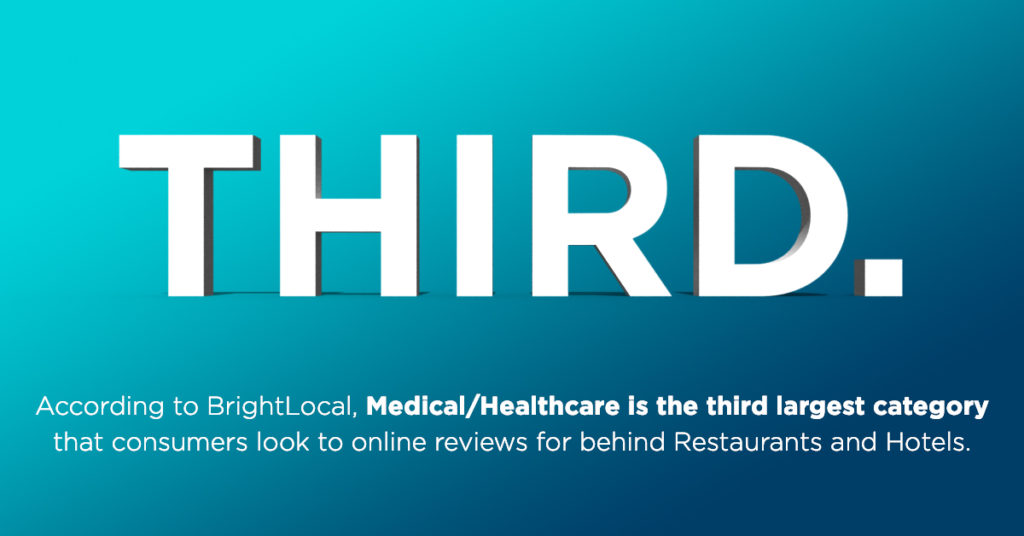 Take advantage of exclusive pricing options available only through August 31, 2019, and receive a rate-lock through the end of 2020.
If you're interested in learning more about how GlynnDevins can improve not only your Google search rankings but also your online reputation, contact us by calling 1-877-889-6555 and ask to speak to your Client Service representative.
Learn more about the implications of negating your community's perception by reading Jeff Bell's blog post, "When You Don't Respond to an Online Review, You're Really Saying a Lot."
1, 2, 3  According to BrightLocal's 2018 Local Consumer Review Survey